Ceiling fans are commonly found in every house room to provide a low-cost way to Keep The House Cool during summer. But can you put a ceiling fan in the kitchen as well? In this post, we researched the subject and provided an answer to your question.
Installing a new ceiling fan in the kitchen area can serve multiple purposes. If you're not sure if this is a good idea, consider some of the fan benefits, such as:
Keeps you cool
Reduces energy costs at home
Aids in the removal of odors and smoke
Provides additional light sources / light sources
Aids in the prevention of mosquitoes and other insects during the season
As you can see, there are numerous advantages of kitchen ceiling fans. Here are some things to consider when selecting a ceiling fan for the kitchen.
Advantages of Kitchens with Ceiling Fans:
Keep you cool:
The kitchen is known to keep a higher temperature than the rest of the house. The temperature rises quickly when using an oven or stove, which can be uncomfortable cooking. kitchen ceiling fans come in handy in this situation. It's not easy to stay cool, but the cool, steady breeze allows you to unwind while you prepare your meal.
Reduce Your Household's Energy Consumption:
Ceiling fans can also reduce the electricity cost also while Running Continuously and help you save 15% to 30% on your electricity bill. these small fans for the kitchen do not cool it but provide a pleasant breeze in the room. It means you won't have to turn up your home's air conditioner or central air to feel more comfortable.
Aids In The Removal Of Odors And Smoke:
You, like most chefs, may have burned something on the stove or stank in the kitchen for whatever reason (garbage and rotten food). Smoke and lingering odors help to ventilate the space. Opening a nearby window helps, but it may take some time for the smoke odor to fade completely. Ceiling fans installed in the kitchen circulate air quickly and draw it to the room's ceiling or windows (or doors).
Provides Additional Light Sources / Light Sources:
If your kitchen's current lighting scheme provides insufficient brightness, adding additional overhead lighting may be a good idea. Kitchen fans not only provide adequate airflow, but they also serve as a valuable light source.
Also, Read: Hunter Ceiling Fan Light Not Working – What To Do?
Aids In The Prevention of Mosquitoes And Other Insects:
Opening your windows in the spring and summer is a great way to bring in the fresh air. One disadvantage of opening windows is dealing with swarms of pests such as mosquitoes and flies, which are common during this time of year. Mosquitoes are particularly poor aviators and prefer to fly in windless conditions. A breeze will keep them away if the kitchen ceiling fan is working. Air circulation also aids in dispersing carbon monoxide, odors, and other chemical cues mosquitos use to locate food sources.
What Size Is Ideal For a Kitchen Ceiling Fan?
The size of your kitchen determines the best size for your ceiling fan. In most cases, the room's total floor area is a significant factor in determining how large the ceiling fan blades should be to circulate the air in the space effectively. If you don't know the square footage of your kitchen, use a tape measure to measure the floor from wall to wall.
Ceiling fans come with a blade size as stated in the product description and packaging. The recommended sizes and room sizes for the most common ceiling fans are:
Blade size: 29 inches or less / room size: less than 50 square feet
Blade size: 36 inches/room size: up to 75 square feet
Blade size: 42 inches/room size: up to 100 square feet
Which Type Of Fan Is Best For Your Kitchen?
Finding a high-quality kitchen fan is critical for both efficiency and aesthetics. Fans are available in various sizes, shapes, and colors to compliment almost any home decor or style. Check out some of the best kitchen ceiling fan models on the market.
Tiro, Emerson:
Emerson Tiro Ceiling Fans are some of the best fans available today. This fan is ideal for apartments and small home kitchens because it has a tremendous 4-speed motor and measures only 30 inches. It also includes wall controls for simple operation and setting adjustments. The fan's white bronze and brushed steel finishes make it easy to match different kitchen styles and colors available. This ceiling fan can be installed as a hugger fan on a low ceiling or as a traditional ceiling fan.
Emerson sells downward-extending poles for homes with high ceilings (9 feet and above), which can be purchased separately. This fan is suitable for use with or without a central assembly kit. Emerson Tirofan is a versatile, stylish ceiling fan that is one of the hottest on the market.
Hunter, Builder Deluxe:
Hunters have long provided high-quality ceiling fans, and their new builder deluxe fan continues that tradition. Builder Deluxe is a contemporary 52-inch ceiling fan ideal for large kitchens and can be used all year. This fan is dependable and comes in rustic and traditional styles with stained oak or Brazilian cherry blades.
This fan's powerful blades quietly move air around the room at the highest fan settings. Builder Deluxe may be worth a look if you want a larger, more powerful, quiet, and a larger, larger kitchen.
Mazon – Harbor Breeze:
One of the best models for low-ceiling kitchens is the Harbor Breeze Amazon Kitchen Ceiling Fan. Its flash mount feature is ideal for homeowners with small or medium-sized kitchens. However, its small size does not interfere with powerful air movement, as the 42-inch blade can provide excellent kitchen circulation.
It also has a convenient remote control, an easy-to-use fan speed, and lighting control (and energy-efficient LED lighting). Mazon's blades and body are finished in smooth matte nickel, making it an appealing option for kitchens with stainless steel appliances.
Also, Read: Can You Put A Ceiling Fan On A Vaulted Ceiling?
Conclusion:
We hope you got all your points cleared can you put a ceiling fan in the kitchen? We explained all the advantages of fans in the kitchen and also how to choose the right size for the kitchen ceiling fan. We'd appreciate it if you could gather some helpful hints when selecting a kitchen ceiling fan and some additional ways they can benefit your kitchen.
FAQs
Do kitchen fans need ventilation?
No, a kitchen exhaust fan is not required in a residential kitchen. However, kitchen exhaust fans play a crucial role in maintaining good air quality and protecting your family's health.
Is it required that I install a fan above my stove?
Yes, because gas stoves generate so much heat and smoke, you'll need a kitchen exhaust fan to vent the fumes outdoors.
Which is the best kitchen fan?
Havells' Nicola 600mm Ceiling Fan.
Ceiling Fan Bajaj Maxima 600 mm Brio Turbo 600 mm Candes
Fan de plafond Panasonic Ventus 600mm Anchor Enticer 600mm Decorative Ceiling Fan by Havells
Ceiling fan Atomberg Renesa 600mm.
Ceiling Fan Usha Swift Cool Breeze, a composition by Crompton Small Ceiling Fan 600 mm.
Is it necessary for my kitchen to have a fan?
There is no regulation mandating the installation of kitchen exhaust fans. However, kitchen exhaust fans help maintain indoor air quality and protect the health of the home's inhabitants to some extent. They eliminate the moisture and odors generated by cooking.
What is the function of the kitchen fan?
Kitchen Exhaust Fans Are Essential In Your Kitchen smoke and lingering odors can adhere to your walls, ceilings, floors, and furnishings. This can be especially difficult to remove and sometimes cause unintended damage that costs a lot of money to repair.
Does it make sense to install a ceiling fan in the kitchen?
In the kitchen, ceiling fans provide numerous advantages. Kitchen ceiling fans provide ventilation, for one. These circulate the air within the home, eliminate cooking odors, and discourage flying insects. Because ceiling fans circulate air, they also aid in cooling and heating, reducing energy costs.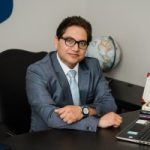 Gulzar Abid is a passionate entrepreneur with a thirst for knowledge and yearns to help empower people to initiate their journey of growth and success.
Chief Executive Officer K2 Groups
Chief Executive Officer
K2 Heating & Air Conditioning
Disclosure: We may get commissions for purchases made through links in this post.