It can be challenging to choose an air conditioning system for your house. The Rheem and Lennox brands, renowned for creating high-quality products, may have come up in your search for a new air conditioner. Which would be the best choice for you? We looked into it and compared them to make it easy for you to decide.
Both Lennox and Rheem are renowned for creating excellent, long-lasting, and effective air conditioning systems. Regarding energy productivity, execution, and the range of models available, Lennox outperforms Rheem. Rheem nevertheless gives more choices to customers with limited budgets.
Also check: How To Turn On Ceiling Fan Without Remote
Keep in mind that the decision you make will ultimately depend on your unique needs and preferences. We will carefully examine the comparisons between Rheem and Lennox air conditioning systems and look into other pertinent information to help you make the best choice.
Lennox Vs Rheem Air Conditioners
Lennox and Rheem dominated the HVAC framework market for a very long time. Both building owners and HVAC experts have carefully analyzed their air conditioning systems. The models from each brand are not without flaws.
We'll examine the components in this section that affect how an air conditioning system functions. Lennox and Rheem will be compared from various angles to determine where they excel and where they fall short of the competition.
As a result, you can assess which factors are generally important to you and simplify your decision-making process.
Energy Efficiency
An air conditioning system's SEER rating is frequently used to calculate Energy Efficiency. Less power will be needed as the higher the SEER rating. And finally, you can reduce your energy costs with a unit with a high SEER rating. And it also reduces your carbon footprint because high efficiency means reduced Carbon emissions.
High-Efficiency Lennox Models
Even compared to other brands, Lennox leads the industry in terms of energy efficiency. The business has gained a lot of notoriety for its improvements in energy-efficient models; its top model has a SEER rating of 26. Until the end of their models, the typical SEER rating is 17, which is still somewhat high compared to Rheem's models.
Lennox's most energy-efficient two-stage and single-stage air conditioners are the Elite Series Lennox XC20 and the Lennox SL18XC1. The SEER ratings of each are 20 and 18.5, respectively.
High-Efficiency Models by Rheem
Rheem maintains its position despite everything. The brand's air conditioners have earned Energy Star certification, proving that they uphold strict standards for energy efficiency and low emissions from fossil fuels. Rheem air conditioner reviews are also very good.
The Prestige Series RA20 has the highest SEER rating of any Rheem model, with a score of 20. Other models have SEER ratings between 13 and 17.
Features: Rheem Vs Lennox Air Conditioning Systems
Both Lennox and Rheem models have excellent and straightforward features. Both offer powerful cooling and enhance air quality, so making either decision regarding key components of an air conditioning system is wise.
Here are some of the main selling points these brands have to offer:
Humidity management
Excellent humidity control is provided by Rheem, which also offers variable-speed blowers and monitoring programming. Lennox also offers Climate IQ technology that is intended for this.
Smart Thermostat
With the help of this component, you can easily monitor and control your temperatures using your devices. The Rheem EcoNet Smart Thermostat and the Lennox iComfort S30 are readily available.
Scroll Compressor
Both Lennox and Rheem appliances use scroll blowers, which increases their dependability and energy efficiency. Additionally, these blowers ensure reduced activity to prevent the machine from becoming overly noisy. The two brands are consequently renowned for their unusually low levels of commotion.
Execution
Lennox and Rheem both produce models with three different blower types.
Here are a few examples:
Blower with one stage: Only uses its maximum power.
The blower operates in two stages: at total capacity and 60–70% capacity. High and low speeds are both available.
A variable-stage blower can operate at its maximum capacity down to a minimum of 25 to 30 percent of its absolute limit and has at least three-speed settings.
A variable-stage blower with variable stages adapts to your cooling needs. Your energy bills will noticeably change because they can run at a low limit in cool weather and gradually increase that limit as the temperature rises.
Let's examine the top variable-stage air conditioner from each manufacturer. The company has promoted the Lennox XC25 as "65 air conditioning systems in one" due to its 65 paces, which lowers its functional limit to 1%.
It changes the energy it uses perfectly and accurately to match changes in the ambient temperature.
Meanwhile, the Prestige RA20 from Rheem has variable speeds to guarantee a constant change in functional ability to meet your daily needs. Despite this, it only has five speeds.
Maintenance
Lennox products are unfortunately challenging to repair. It won't be simple to locate Lennox parts when you need to replace a section because they are distinctive. It also implies that the cost of maintenance is significantly higher.
On the other hand, Rheem does not need brand-specific components, so finding replacements should be simple. You are not required to work with the brand's specialists to complete repairs.
Cost
When it comes to value for money, Rheem has the advantage. The company is renowned for offering affordable options ranging from $948 to $1,925. Lennox AC unit cost between $3,420 and $5,580, which is significantly more than other brands.
Remember that total costs, including establishment, will vary depending on various factors, including your location.
What Do Rheem Coils Consist of?
Rheem coils are stronger, more efficient, and simpler to install than copper curls because they are made of aluminum.
Are Rheem air conditioners loud?
Usually, Rheem air conditioners run between 65 and 70 decibels (decibels). It suggests that they operate covertly.
Rheem or Carrier: which is better?
Like choosing between Rheem and Lennox heating and cooling systems, the best option depends on your needs. However, because of its reputation for superior cooling and a more sophisticated strategy, Carrier outperforms Rheem in terms of quality.
Regarding productivity, ease of support, and cost-effectiveness, Rheem significantly outperforms Carrier.
Also check: How Much Electricity Does A Central Air Conditioner Use?
Choose the air conditioner brand that suits your needs the best!
There are many great options for air conditioning systems from Lennox and Rheem. In any case, if cost isn't a concern and you're searching for the most energy-efficient models with a guaranteed lifespan, Lennox might be your best option. Rheem units will work well if you're looking for more reasonably priced, easily maintained models with exceptional features. You can also check other brands like Costco air conditioners.
Obtain a margin from various customers and experts to cover costs, components, and audits. An air conditioning system is expensive, so take your time and consider all your options before deciding.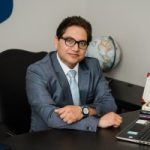 Gulzar Abid is a passionate entrepreneur with a thirst for knowledge and yearns to help empower people to initiate their journey of growth and success.
Chief Executive Officer K2 Groups
Chief Executive Officer
K2 Heating & Air Conditioning
Disclosure: We may get commissions for purchases made through links in this post.