Is your HVAC system blowing cold air in the winter even though you have the thermostat set to 70? If so, you are not alone. One of the most common complaints we hear is why a heating system is blowing cold air when it should be blowing warm air.
Imagine you arrive home to rest in your warm and cozy room, but when you turn on your heating system, a gust of cold air blows out of your vents. This unpleasant situation can make uncomfortably cold weather much more challenging to handle.
Also check: Top 5 Cost-Effective Ways to keep your Home Warm & Safe in the Winter Time
Why is Cold Air Blowing Out of Vents when the Heat is On?
There are major possible causes of this issue that can help you identify a solution:

Find a sponsor for your web site. Get paid for your great content. shareasale.com.
Dirty Air filters:
If your HVAC vents are blowing out cold air in the winter, then you may have dirty or clogged air filters. No one likes to see their hard-earned money going down the drain, especially when it's because of something so preventable and as simple as cleaning a dirty air filter. A dirty air filter leads to higher energy bills, reduced efficiency, and even potential damage to your HVAC unit.

Major Duct Issues:
Ductwork is the means by which a heating system distributes warm air throughout a building. The proper installation and maintenance of ductwork are crucial to the efficiency and comfort of the home's heating system. A proper inspection, cleaning, or repair of ductwork should be performed annually to ensure the heating system remains in optimal condition. In the case of major duct issues, such as a hole or tear in ducting, it is recommended that you contact a professional for assistance. Also, if your home's ductwork has never been cleaned or inspected, it is important to schedule an appointment with the experts.
Also check: 3 Ways to Find Out If Your Heater Is Energy Efficient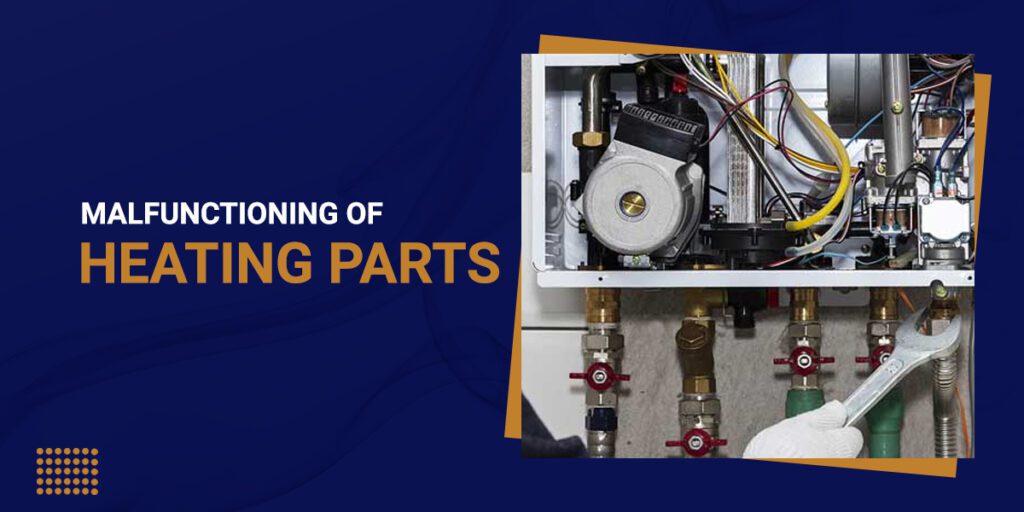 Malfunctioning of Heating Parts:
Within your heating systems, there are several parts that work together to have your heating system perform efficiently. The aging or crashing of any one of these parts can result in a non-functional heating unit. For instance, the flame sensor is responsible to burn the natural gas to continue the heat. It works with the conjunction of heat ignitor – another main part of your heating unit. If either one is not working properly due to the breakdown or aging, your heating unit will not be able to provide you with hot air until you clean or replace that part. Similarly, a broken draft motor or limit switch will need immediate attention in order to get the heating unit working optimally.
Why is Cold Air Blowing Out of Vents when the Heat is On?
If you can't get warm air coming out of your vents, then it might be time to call an HVAC contractor. K2 Mechanical diagnoses such problems and makes sure that these issues are addressed in a timely manner so that you can get back to enjoying your home. Don't let problems with your heating system cause you to suffer through the winter months.
Disclosure: We may get commissions for purchases made through links in this post.