Are you looking for a new air conditioner between Lennox and Goodman? We investigated this question and determined which option might be best for you.
Here are a few key points to think about:
Lennox has more energy-efficient items if you value efficiency.
If you value money, Goodman's items are more reasonable.
Goodman's products are known for being more durable.
In terms of warranty, Lennox outperforms Goodman.
Is this information still insufficient to choose? We should thoroughly review the two brands, so you have all the information you need before making your decision. Continue to read!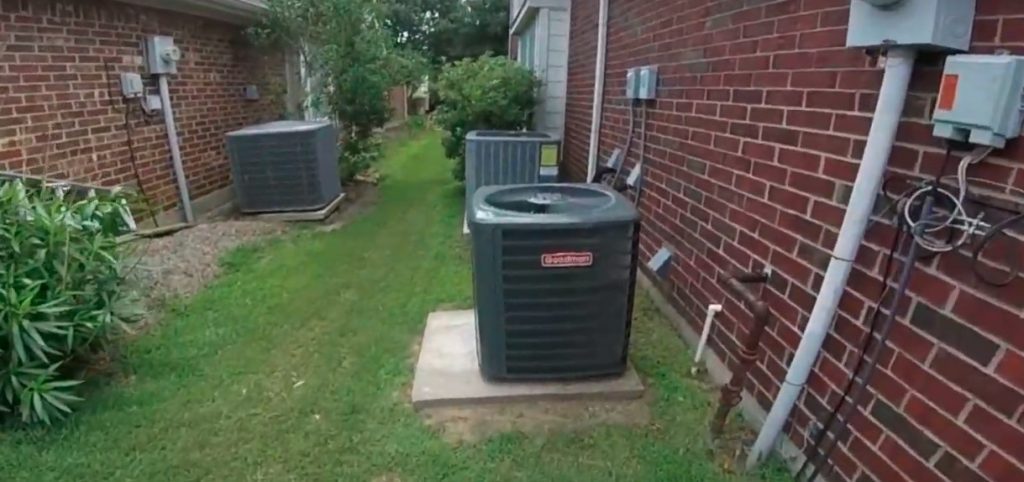 History of Goodman and Lennox
Before we get into the benefits of each air conditioning system brand, let's look at how these two companies got their start.
A Brief History of Lennox International
In Marshalltown, Iowa, David "Dave" Lennox established a heater manufacturing company in 1895. This company grew into today's well-known Lennox International.
Ernest Bryan and Ezra Smith, finance managers in Oskaloosa, Iowa, agreed with Lennox. They asked Lennox to make model pieces of their new heater design.
Nonetheless, they lost their financial sponsorship and could not compensate Lennox for his help. They agreed to pay Lennox with their licenses for heater plans.
Lennox deviated from Bryan and Smith's original plan, initially marketing his heater under the Torrid Zone brand. It was a success, and his business grew.
In 1904, Lennox offered his heater business to David Windsor Norris. The Lennox Furnace Company employed Norris.
Goodman Short History
Harold V. Goodman, an HVAC vendor, founded Goodman Manufacturing in 1975. It created flexible air conduits and plastic edge registers. Despite his business, he wished to build low-cost HVAC hardware for families across the country.
Candid Murray took over as CEO of the organization after Goodman died in 1996.
In 2004, Apollo Management paid $1.43 billion for Goodman. In 2007, Hellman and Friedman paid $1.8 billion for Goodman.
Hellman and Friedman agreed to sell Goodman to Daikin Industries Ltd of Japan for $3.7 billion in 2012.
Click here to read about Lennox Vs Rheem
Who creates their products?
Now that we've learned a little bit about Lennox and Goodman's history, we should look into who oversees the assembly of their air conditioning system units.
In their Iowa manufacturing facility, Lennox air conditioning systems are created. Goodman air conditioning systems, on the other hand, are available from the Daikin Group in Houston. The Daikin Group is the world's largest private heating, ventilation, and cooling manufacturer.
A closer look at Lennox and Goodman
The sections that follow discuss the advantages and disadvantages of each brand. We began by ranking the best air conditioning systems for 2022 in two articles. Then we moved on to air conditioning system features that most homeowners overlook — until they become irritated.
Best Air Conditioner Manufacturers By modernizing
Modernize Home Services published an article on the top 11 air conditioning system brands on January 30, 2022. They formed their opinion based on SEER (Seasonal Energy Efficiency Ratio) ratings and the cost to own and install. As a result, a brand with a high SEER rating and a low price would perform well in terms of positioning.
Lennox came in sixth place on the list. It received the highest SEER rating of 26, the highest possible. (Average SEER proficiency is 14). A Lennox air conditioning system installation costs $3,100 to $7,340.
Goodman came in third, just behind Carrier and American Standard. Its SEER rating ranged from 13 to 18. On the other hand, the average cost of introduction is only $3,188 to $4,275. Given the circumstances, it was designated as the top property holder decision.
Also check Mr. Cool Vs Mitsubishi. 
Best Air Conditioning Brands in Atlas Map Book
To assist buyers, AC Repair published an article on the best air conditioning systems in 2022. They determined the top six most desired brands in the United States. The outline primarily focuses on broadcasting live conditioners' future, valuing, and consumer loyalty.
Goodman's air conditioning system came in third place. They called Goodman the best value and friendliest brand they could find.
According to their data, Goodman's air conditioning systems have an 18-year future with 'Good' consumer loyalty. A Goodman open-air air conditioning unit typically ranges from $3,100 to $7,500.
Lennox, on the other hand, was ranked fourth on their list. It had a 15-year future and 'all right' consumer loyalty—the price range for Lenox outside air conditioning units is $3,900 to $12,500.
Energy Star Most Efficient
Goodman air conditioning systems are not certified as Energy Star Most Efficient. In any case, they have a reputation for being among the most trustworthy and reasonable. They are appropriate for homes not in hot climates because they do not have to run at total capacity or for long periods.
Because Lennox air conditioning systems are among the most efficient on the market, they have received the Energy Star Most Efficient rating. They are ideal for homes in hotter climates because they require air conditioners to run for longer periods and at higher temperatures. It is where the energy reserve funds from productivity will begin to flow. They are the best in quality and performance if maintained properly.
How To Determine the Right AC Size?
The first step in purchasing an air conditioning system is determining the appropriate size for you. Remember that the proper air conditioning system size does not refer to the unit's actual size but to how much intensity it can eliminate per hour.
Get your entire home's floor plan (in square feet). Measure the floor area of the room before installing an air conditioner. Add 25 BTUs per square foot to this figure.
The base BTU will change if you have a different number of windows, a different roof level, whether you have a cellar, and so on. These various elements should also be considered.
When you discuss with an HVAC expert, you want to know the expected number of BTUs so you know what you're looking for. Knowing the approximate number of BTUs you require will assist you in avoiding purchasing an air conditioning system that is either too small or too large for your needs.
Jargon for air conditioning systems
You may hear some air conditioning system terms while conversing with people who can provide AC gauges. We put them here, so you won't feel threatened if you pay attention to them.
To fully agree with your cooling ability, it would be best if you also understood what they were talking about.
Load Calculation and Manual J
This calculation determines the various heating and cooling loads required by your home. To save time, this is often accomplished through programming.
To calculate this, your air conditioning system expert may ask you questions.
Focal cooling limits are measured in pounds. It is also not the total weight of the air conditioning system.
Tonnage
A ton-capable air conditioning system, also known as a one-ton air conditioning system, can cool 12,000 BTUs per hour. We estimate that you will require at least a half-ton air conditioning system.
Thinking of checking more companies also! Check here about Mr. Cool VS Goodman
Pick the air conditioner that suits you the best!
The best air conditioning system is determined by various factors, including where you live, the floor area of your home, the noise level of the air conditioning system, and the amount you will pay for support.
Disclosure: We may get commissions for purchases made through links in this post.